This Technology Toolkit presents the basic resources that those new to online teaching should explore. Should you require additional resources or more detailed instruction, please contact online@clackamas.edu.
Prepare Students for Learning Online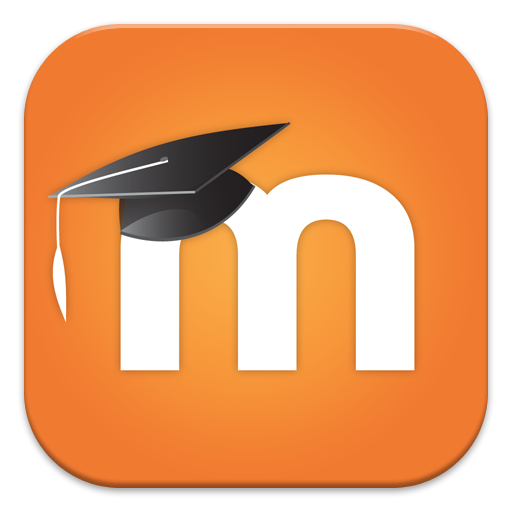 Moodle 101 is a self-guided orientation that will prepare students for online learning and make sure they have the skills and resources they need to succeed in their online course. The orientation takes a few hours to complete or students can test out of the course via a challenge exam if they already understand the basic tools in Moodle.
This orientation provides proof of completion and may be a good addition to your welcome materials. Students who pass the course will receive an automated completion email, as well as a completion badge which is visible from their Moodle Profile page.
To direct students to the most recent version of the Moodle 101 Student Orientation, link to online.clackamas.edu/mod/url/view.php?id=978205

This easy-to-use online survey asks students to answer a variety of questions to determine online readiness. Those answers generate a personalized list of resources to help students access if they're ready to take a fully online course or need better preparation. The resources can also be saved and printed for later review or to share with a CCC advisor.
Are you ready for online learning can be found at kb.dl.clackamas.edu/readyforonline/ and has a link on the Moodle Homepage.
Academic Support for Students
As you review the support services for students listed here, you are encouraged to include information about these resources in your course Syllabus too. The Instructional Support and Professional Services (ISPD) department has provided some cut and paste language here, or you may want to check in with your own academic department.
Every CCC student has access to 7 free hours of online academic tutoring in math, science, Spanish, writing, business, computers, and technology via Smarthinking. (NOTE: Those with disability accommodations can seek additional time.) Smarthinking also provides a variety of study aids—video lessons, general resources, and digital content—and support options to assist students both on- and off-campus.
Students and faculty can access Smarthinking from the Smarthinking link on our Moodle Homepage.
Help students find their way—whether they need academic support, directions about their career path, and/or guidance to overcome personal challenges—with the CougarConnect Information Desk!
In addition to the online resource, there's now a CougarConnect Information Desk in the Dye Learning Center on the Oregon City campus. CougarConnect's staff can answer general CCC questions, assist with finding subject tutoring, help with technical issues (such as accessing student email, Moodle, myClackamas accounts), and connect students with the resources they need.
For more about the CougarConnect Information Desk and the services offered: clackamas.edu/campus-life/student-services/cougarconnect
Accessibility Resources
Together the CCC Library and Disability Resource Center curate an impressive assistive technology collection available to check out, which includes a variety of mice, keyboards, wrist rests, magnifiers, colored overlays, blue-light blocking glasses, talking calculators (English and Spanish), lap desks, document holders, and readers.
NOTE: Faculty, staff, and students are welcome to make suggestions for assistive technology purchases via the CCC Library's Suggest a Purchase Form.
Multimedia Resources
Besides Films on Demand, Academic Video Online, Kanopy, and LearningExpress (below), the CCC Library has a number of other resources available to staff and faculty that can be used to help assemble course content and materials, too.
Academic Video Online (by Alexander Street Press) is a comprehensive video subscription that delivers over 70,000 titles spanning a wide range of subject areas including anthropology, business, counseling, film, health, history, music, and more. More than 18,000 titles are exclusive to Alexander Street Press.
Films on Demand offers thousands of streaming videos online – it's like an academic version of Netflix! Subjects include art, biology, careers & job searching, criminal justice, CTE, history, mathematics, science, technology, and world languages. You can access Films on Demand directly through the Moodle:
Access the Text/HTML Editor (Atto) in Moodle as you would to add any other content
Select the Insert or edit an audio/video file icon 
From the Link tab, Browse repositories…
Select Films On Demand
Enter a keyword or phrase
Use the Films On Demand interface to search and preview, then choose the appropriate video and embed size: small, medium, and large
Click Select this file, then Insert media
Save and return to course
LearningExpress provides support for academic skill-building, standardized test prep, and career certification test prep via online practice exams, analysis, and answer explanations with real-world scenarios.

Zoom is a synchronous online collaboration tool which can be used to conduct and record online lectures, host office hours, set up group meeting spaces, and more—all with annotation and whiteboard capabilities.
For more information, review the Zoom basics, Recording with Zoom, and/or Zoom's online Help Center. Or, contact online@clackamas.edu directly for a BASIC Account. NOTE: PRO Accounts may be available for those who need to host or record sessions of 40+ minutes in duration and/or host a session with 3+ people at once. 
Open Educational Resources (OER) are any type of educational materials that are in the public domain or introduced with an open (Creative Commons) license. The nature of these open materials means that anyone can legally and freely copy, use, adapt, and reshare them.
CCC is committed to lower student textbook (LCT) and course material costs, and the CCC Library provides extensive information to instructors on Open Educational Resources (OER) and other low-cost options available for students. Learn more about the Open Educational Resources (OER) available to you from the CCC Library.
Additionally, OpenOregon Educational Resources promotes textbook affordability for community college and university students, and facilitates widespread adoption of open, low-cost, high-quality materials throughout Oregon. Be sure to check out the Welcome to the OER FAQ which answers all things OER to include:
How do I find open educational resources?
How do I use open educational resources in my course?
How do I create open educational resources?
You can directly search the Wikimedia Commons media repository from within Moodle. These media resources fall under the Creative Commons copyright and are free to use. 
From within the Moodle text editor, click the add Image button.
Click the Browse repositories… button.
From the File picker list, click the Wikimedia link.
Enter keywords (e.g. warning icon or digestive system) in the Search for box to find media that can enhance your content.
You can leave the Max image width and Max image height settings as-is for small image files, or you can delete the default values to see all possible image sizes.
Click the Submit button to see results.
NOTE: If you don't like the results, you can click the Wikimedia link to begin the search again.
Click on the media file that you want to use; keep the Make a copy of the file selected to ensure the image is copied into Moodle.
Click the Select this file button.